Welcome to Bryan Booth Fine Furniture Antiques & Restoration
News and More...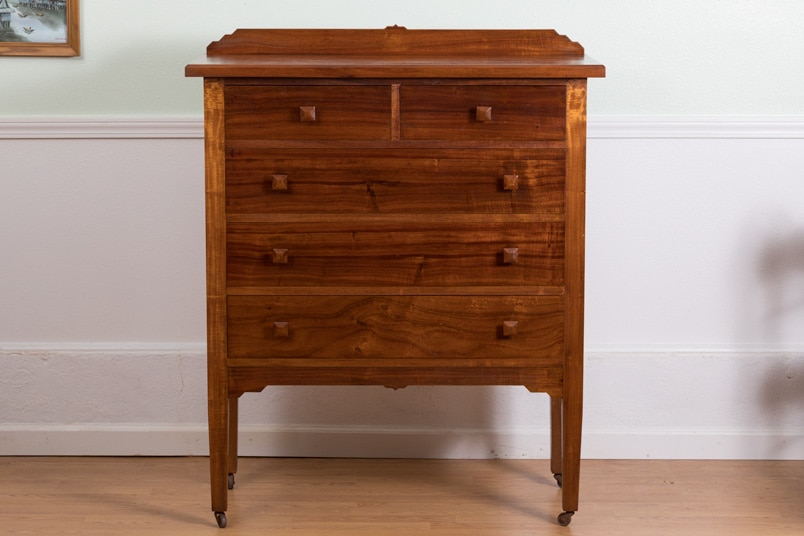 Bryan Booth has been restoring antique furniture for over thirty years. He apprenticed to Thomas McCaffrey in Brookfield Connecticut. Bryan specializes in furniture restoration and French Polish and has been restoring antiques and fine furniture in Hilo for 23 years. Many pieces Bryan restores were "destined to the rubbish heap" but were rescued and transformed back to their original glory.
Using our "News & More Blog" we'll share stories about our process of restoring furniture, showing photographs of certain pieces at various stages of restoration. We'll also share information about different styles of furniture, their history and how to care for fine furniture.
Preserving history one piece at a time…
The process of restoring this 1910 Oak Roll Top Desk took about 20-25 hours. The finish was in bad shape and the brass hardware had tarnished. We completely disassembled the desk and cleaned off the dirt and old glue.
We gently sanded and prepared the wood for re-gluing, then reassembled the desk and French Polished the oak. This desk is now available for purchase.
Visit our Hilo showrooms or take a look at our online store @ bryanboothantiques.com